Tuesday, August 28th, 2007
A small drawing has been selected for this years Jerwood Drawing Exhibition. The Exhibition will start on the 19th September – 28th October in the Jerwood space 171 Union Street, London SE1 0LN. Then will go to Cheltenham, Glasgow, Bristol, BayArt in Cardiff and Newcastle. The Jerwood Drawing Prize is regarded as the country's leading award in drawing.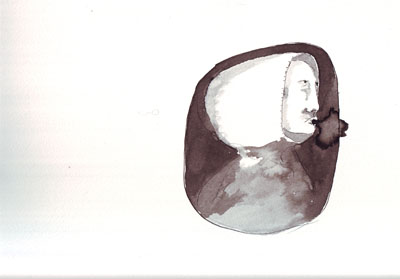 I have started to produce a series of small images printed onto luggage labels. The prints are boxed framed mounted on a white ground, placed off centre within the frame. The tile of this print is walker a recurrent theme within the work. A friend recently quoted walk and it will be solved I'm unsure of the literary reference but it rings true. The framed prints are £265 – 1/100 including postage. e-mail to place an order.